🎯 If you are not satisfied with the product, you can get a refund within 30 days for no reason.
Original price $80, sold out500 pairs are restored to the original price, hurry up and buy them before they are sold out!
| Premium | Keep Warm | Anti-Slip | Posture Correction |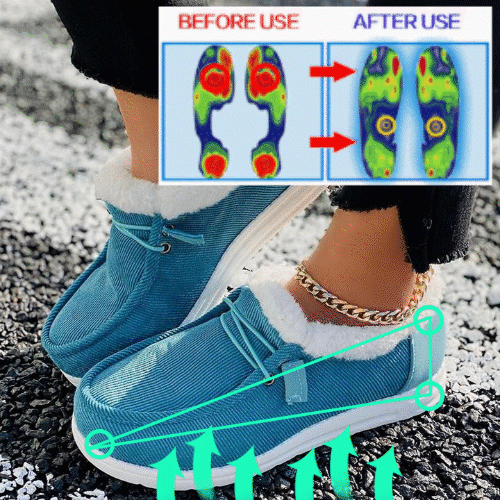 Shock Absorption and Arch Support
Features an embossed microfiber sockliner treated with antimicrobial protection to keep feet warm and slip-resistant, and a soft polyurethane upper for maximum impact absorption. The outsole is flexible and durable rubber,Memory sole, strong adaptability, can move with the foot when walking, absorb a lot of impact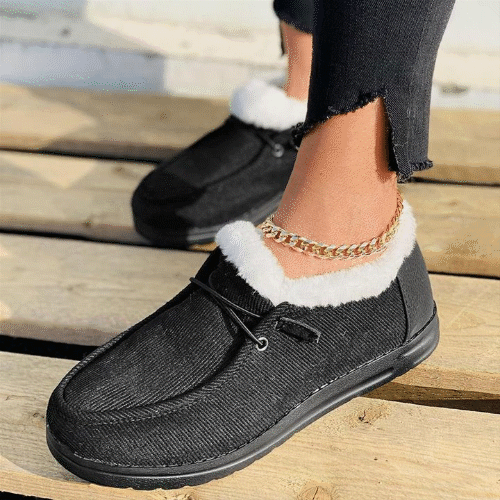 Made of high-quality materials
this shoe helps you walk more stably and stand for hours without feeling any pressure or imbalance. Durable, and the cotton sole provides excellent slip resistance. give your body the best comfort!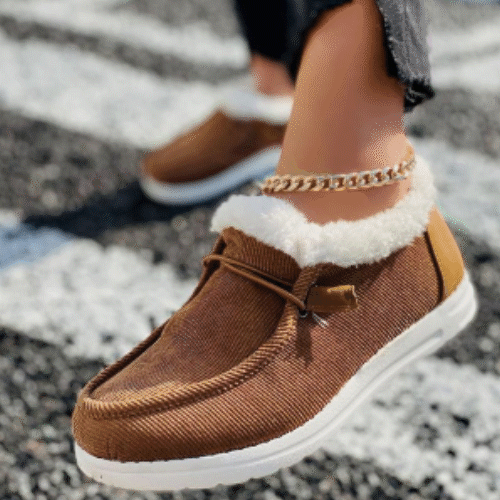 Elegant, warm and stylish
They are elegant and create a look and a design elegant and fit perfect. They offer exceptional comfort and are perfect for everyday wear. And Get rid of tedious shoelaces, Easy to put on and take off.
Feel Happy & Releived Every Step You Take!
Never Deal With Foot Pain Again!super 360° Warm
The  loafers  are like walking on pillows, giving you foot, joint, hip, and back relief with every step,They come with Warm plush Lining Design, not only can keep your feet warm in freezing winter, but also without losing style.
Walk Away The Pain And Cold
You've suffered too long from foot & joint pain! The fleece loafers are thick,warm and compress with every step making your feet feel like they're in stove in Heaven's stove.
Over 250,000+ customers are getting our loafers relief guaruntee. Those who suffer from plantar fasciitis and bunions say they never want to take their Loafers off!
Smiling Feet Anywhere You Go!
Every step you'll 'sigh' in relief. The  loafers  give you comfort, security, and happiness everywhere you go.Whether you're lounging, at work, traveling, or running errands you'll never have to sacrifice your comfort again. Say goodbye to freezing feet!
The  Loafers You Didn't Know You Needed
✓ Relieves foot & joint pain
✓  Enjoy hobbies pain free
✓  Posture Correction
✓ Warm like a stove in winter
✓  Perfect in any condition
✓  Machine washable
✓  Water proof
✓  Anti Slip
RELIABLE AFTER-SALES SERVICE
30-Day Money Back Guarantee 1 Years Replacement Warranty and Ready to respond within 2 hours(Orders over $30 we bear all transportation costs).
SHIPPING
Worldwide Express Shipping
International: 7-15 business days